HBNo: 63000740466834
Sire: Hoekland Malik
Dam: Big Anna Jacoba 115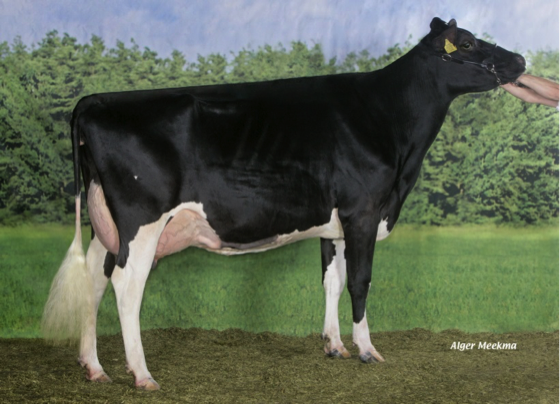 Balanced Pedigree for Long Lasting Cows
aAa 165
Bred with durability on both sides of the pedigree, his father is one of Mascol's best sons, with tremendous width and late maturing daughters.
On his dam's side he is backed by generations of high producing long lasting cows.
His Grand Dam produced 100 tonnes and is still in the herd.  Her dam produced 150 tonnes.